Sridevi The Lady Amitabh Bachchan!
Sridevi was India's first female superstar and also the highest paid actress of her time. This is enough to understand the range of fame and popularity she had. Whereas, the saddest part of the hour is that this dancing diva left us shockingly on 24th February 2018. Like everyone else, I am also a Sridevi fan and this news shook me badly. First of all, it came out to me like a rumour as for how can I believe she is no more when I have seen her dressed like a queen in Instagram late night.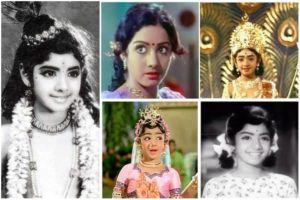 The entire film and television industry paid condolences and grief after hearing the Sridevi's death news.
She came. She saw. She conquered.
And went back to the heavens from where she came. RIP Sridevi garu.IRREPLACEABLE pic.twitter.com/NB4GozzWYi

— Jr NTR (@tarak9999) February 25, 2018
Mr. Amitabh Bachchan also gave an assumption of something bad to happen in her tweet the earlier that night.
T 2625 – न जाने क्यूँ , एक अजीब सी घबराहट हो रही है !!

— Amitabh Bachchan (@SrBachchan) February 24, 2018
Harsh Reality it was! This news of Sridevi death not only shook me but did brought tears to the entire fans in India and abroad.
Let us witness the era of Sridevi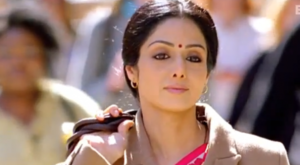 Her full name was Sridevi Boney Kapoor Ayappan and was born on 13th August 1963 in Tamil Nadu.
Sridevi made her debut at a very young age that is when she was only of 4 years in the year 1967.
 Later she acted in many films in almost every popular stream that includes Bollywood, Kannada films, Tamil films, Telugu films and Malayalam Films. She was successful in all her movies in which she has worked.
For her immense work in the film industry, Sridevi was awarded Pama Shri in 2013, the fourth highest civilian honor of our country.
She was also known as lady Amitabh Bachchan.
Sridevi age at the time of death was 54 years.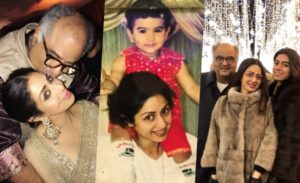 She is survived by her husband famous Bollywood producer Boney Kapoor and two daughters Jahnvi and Khushi Kapoor.
Sridevi daughter Jahnvi is all set to dazzle the silver screen with her debut movie Dadhak in a couple of months.
Sridevi Death cause was said as cardiac arrest in the initial stages whereas as per the latest report the death reason is an accidental drowning.
There is an unending list of her achievements and movies, her death is a loss to the entire film industry of India and is still unacceptable. Those looks and beautiful eyes of Sridevi were to die for! Any scene she has done till date; made her audience and fan awe-struck. Hope she rests in peace.
All I can say is – "You left too soon; this is not done!"
Sexual Harassment Gets An Add On| Man masturbates in public| Unibyc.com