Sexual Harassment surpassing the limits; Man masturbates in public
Waking up and reading news of Sexual Harassment which says – "A man masturbated in Delhi bus sitting next to a DU student" is something that cannot be digested with a gulp of coffee. This was the first incident that was captured and hardly reactions came out. But within a week again a tweet came out, when a man in BMW masturbated in front of a famous TV Actor Sumeet Raghavan's wife.
A white BMW with last 4 digits 1985 needs to be traced. The driver wearing a grey safari who had parked near #ParleTilakSchool #VileParleEast started masturbating in front of my wife. Before she could slap him he escaped. She could note down just the last 4 digits@MumbaiPolice

— Sumeet (@sumrag) February 19, 2018
And I am glad he and his wife took the issue seriously and discussed in the social media. And this time the police was fast enough to catch the culprit.
But my question here is how come these people get the courage to do such thing: that is masturbating in public in front of women an above all sitting next to young girl. It is a sexual harassment and we all regardless of what gender, age, and class should stand against these perverts. It's high time to stop them at the scratch or else like we read and hear rape, murders etc every day in the news; masturbating in public will also become a common topic. This is nothing but adding more difficulties in the life of a female.
Women in India are still fighting for freedom, women – empowerment, security etc; that too after passing so many successful years of Independence. Is it a pride or shame? We know the answer but still, we sit and turn the page or just scroll down.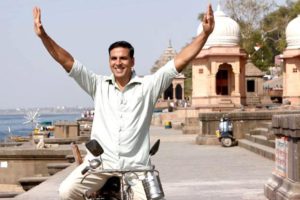 Many people, celebrities, common man are working to uplift the status of women in the society. Let's take the example of Akshay Kumar Padman Movie – a movie based on personal  hygiene and I respect Akshay Kumar to bring such an issue in the lime light and he was successful in his own way. The credit goes to all who were involved. But you know what the sad part of the story is?  I read in the news that "men are stopping their wife and daughters to watch this movie". How shameful.
A man who is a well-renowned actor doesn't feel ashamed to get his pants in blood in front of the entire world but our male dominant society does feel ashamed. It's time to think!
Its Time To End The Sexual Exploitation
This was just an example of lack of awareness among us. Sexual harassment is not that has emerged now; it has its roots since ages. But don't you think it's time to cut those branches and snatch out those roots forever and ever. I feel proud of that young Delhi University girl who took the courage to take the picture and filed a complaint about sexual harassment and public obscenity. I respect the actor Sumeet Raghavan who raised this topic to the social media like a boss. Which proves that it's not the time to feel disgusted or traumatized of sexual harassment whereas it's time to unleash your power and reach out to your nearby police station or use the power of social media. The police will do its job and trust me all women are safe till they know to fight back.
Be a Mardani! You stand or raise your voice and see the entire country will stand up for your support. At the end we are Indians and we know to lash these perverts very well.
Share your views and let me know if something is missed. Feel free to add in the comment section. Let's not end this topic here, rather glue together and fight back. Let's not teach all the rules and regulations to the females only.