Hotel Vivana –
Budget Hotel In Visakhapatnam With All Five-Star Facilities!
Vivana I know the name is not familiar but what when I say Hotel Vivana? Ya, you got it right; I am here unleashing the secrets of Hotel Vivana proudly gratifying at Siripuram, Visakhapatnam.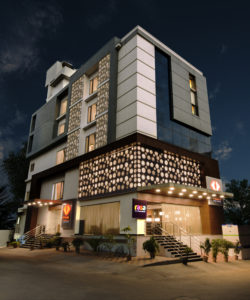 It was a weekend and all I wanted was to have a good meal and my very good friend suggested me this place. Furthermore we went there, as mouth of the word is always trustable!
As I entered Hotel Vivana, I could see the perfect ambiance and the stunning eye catchy interior not to be missed for sure. The hotel staffs were all with that great smile making you fall in love with the place. Clearly complementing the name "Vivana which is a Spanish word means Love".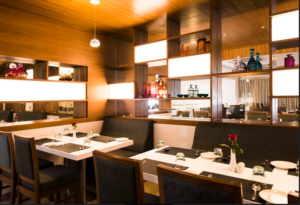 If you know someone who is a true inspiration, Click to let us know here or call or whatsapp us on 9133987289.
As the menu comes, you have a bundle of cuisines enlightening and without getting mystified you can categorically try as many food items as you want. At this moment I made here two points try as many cuisines, so you must be thinking how is it possible after demonetization and in this high-fi market and even if we do so, we will end up dying with stomach ache or indigestion. Right?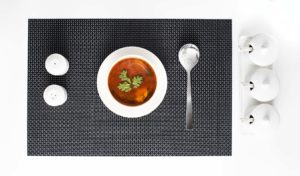 Do not worry, your answer is here. Vivana is one such hotel in Vizag which I should perfectly frame as a 'budget hotel in Vizag' or "budget hotel in Visakhapatnam with all five-star facilities". The menu is just in your pocket whether you go during salary day or the ending month. Nah! Not Kidding!
"Vivana – it's all about spreading love"
Now, if we get delicious food in Vizag at so good price; we will eat like anything but then also you will not suffer any irregularities as they do not add any by-products, artificial colours, tasting salt, dalda etc. Isn't it unbelievable!
When you go home after a meal – "no heaviness, no waking up and drinking water again and again."
Subsequent to food let's speak about the ambiance; the hotel rooms, it is just the thing. If you are willing to enjoy a luxurious place with all comforts and within a notional cost then Hotel Vivana is the answer. The rooms are very well maintained, furnished and equipped with all the facilities which are out of imaginary.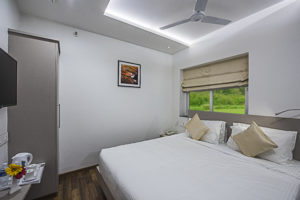 Planning for marriage? Then the wonderful banquet hall in Visakhapatnam will be here, with the attractive lighting, appropriate separation for dining and celebration, which will not let you miss anything.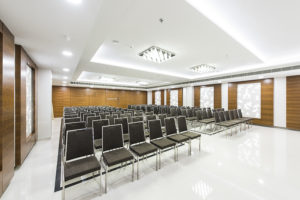 Let's go to the Restaurant Rasa and here you will find amazing things and good quality food in Visakhapatnam.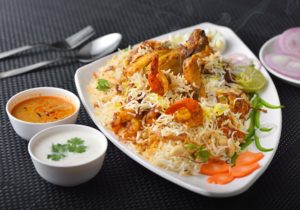 Morning breakfast Timing [7;30 am to 10 am] which you will not find even in the finest restaurants.
Woohoo not to miss the Sunday brunch  — Just Rs.475. Yummy and delicious.
If you are fond of seafood then you should try this. The cooking time of prawn; it takes is just 3 minutes so, you can understand the quality.
Weekly festivals – they are just cherry on the top. last week I visited Grills & Sizzlers Festivals it was just yum.
The unique rule of vivana reminds me equality it says "The food for the guests, staff and the boss will be the same". How Cool Is That!…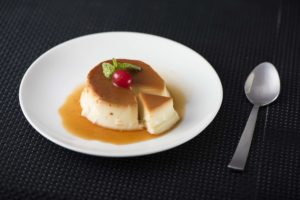 Make In India – Nothing in Hotel Vivana is imported, each and everything is from India. This hotel is giving us tough patriotic goals.
They gave me an opportunity to visit their kitchen which rarely someone dares to do so. And I was amazed everything in the kitchen was so spotless and comprehensible. The whole team was sorted with the whole facilities.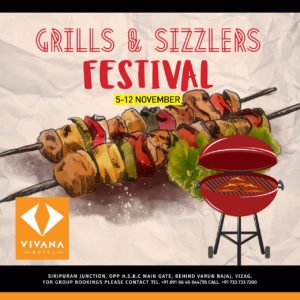 The chair you sit or the plates in which you eat everything reflects the love and hard work that was put on. We wish good luck and say them keep rocking!. I have personally visited the place, in addition to ask everyone to do visit this place and then you will appreciate what made me to write this blog.
Hotel Vivana Address  – 530003, 10-2-1, Siripuram, Balaji Nagar, Ram Nagar, Visakhapatnam, and Andhra Pradesh.